Concept
Holiday flats in the wooden hotel
The family hotel Weimar is located right next to the renowned Goethe residence in one of the most beautiful streets in town. Our small ecological house was built of wood and clay and fits harmoniously into the historical cityscape.
The holiday flats, furnished with attention to detail, as well as a restaurant with sophisticated modern cuisine are the setting for a relaxing holiday in a unique old town location. We put emphasis on style and sustainability. Our "wooden house" combines modern architecture and ecological construction. High-quality building materials with largely natural surfaces were used throughout the hotel. Clay plaster and wall heating ensure a healthy indoor climate. Oiled larch wood floorboards and solid wooden furniture create a special feel-good atmosphere.
We received the Thuringian Timber Construction Prize and the Thuringian Tourism Prize in 2013 for ​​building ecologically sustainable while including an innovative concept in the midst of the classic UNESCO World Heritage site.
Ecological living in a wooden house: outer walls made of 34 cm thick solid timber, which were manufactured without glue or other construction chemistry products
No air conditioning for ventilation, instead only a weak flow of exhaust air via the bathroom and supply air via small window slots
Energy production from a gas cogeneration plant in the cellar
Floors: oiled larch wood floorboards
Walls: coloured loam plaster with wall heating
Solid wood furniture from a carpenter
Planning and construction of the hotel by architects, designers and craftsmen from the region
Processing seasonal, regional, mostly organic food in the hotel restaurant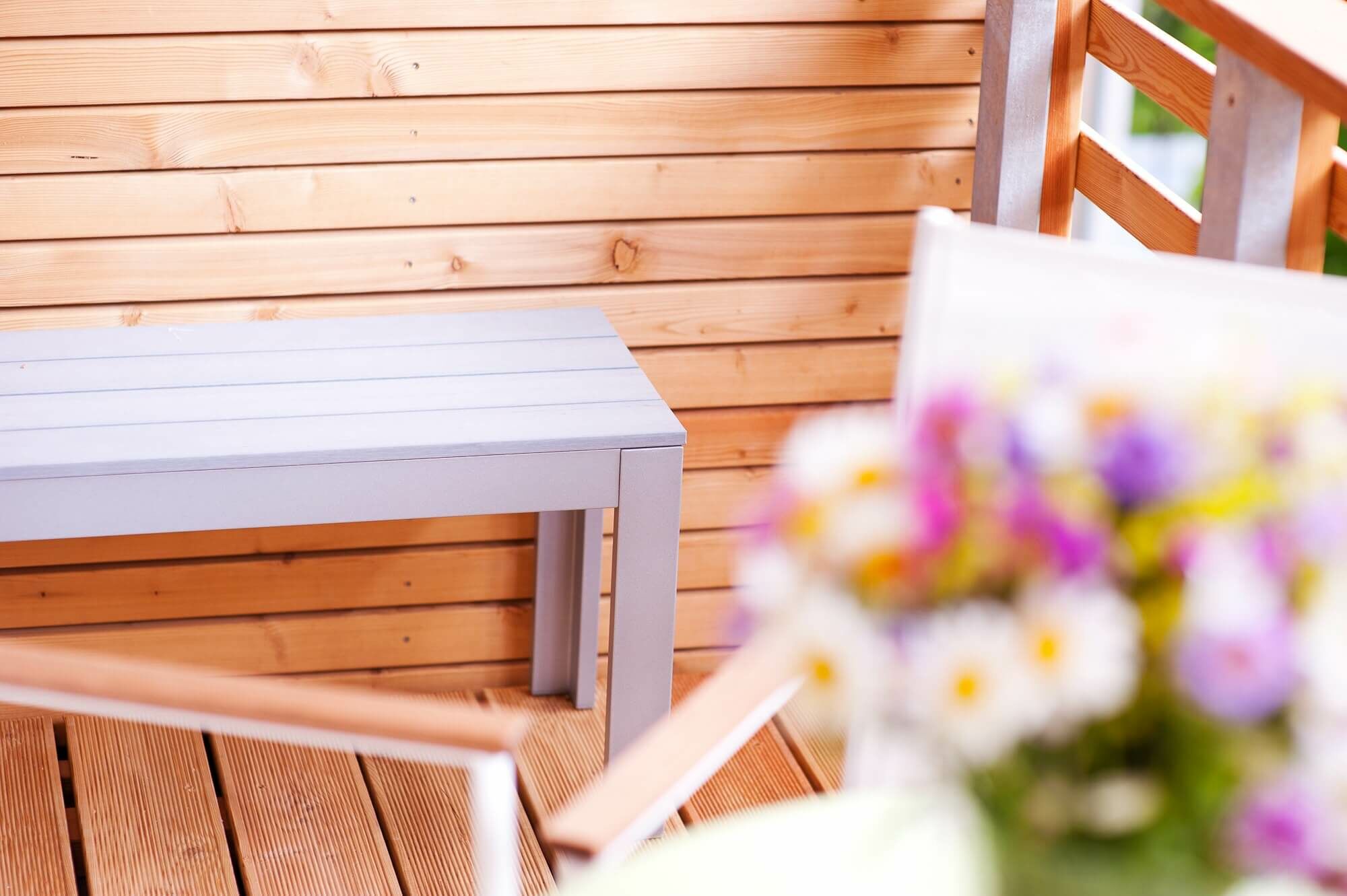 Life in the hotel
Surroundings
Goethe Residence 50 m
Anna Amalia Library 200 m
Schiller Residence 250 m
Market square with town hall 200 m
German National Theatre 500 m
City palace 400 m
City church St. Peter and Paul 450 m
Bauhaus Museum 950 m
Other activities
Carriage rides 50 m
Bicycle paths 200 m
Wellness at the Dorint Hotel 200 m
Bowling at Atrium 1.1 km
Golf in Blankenhain 17 km
Zoo in Erfurt 27 km
Thermal bath and spa Bad Sulza 32 km