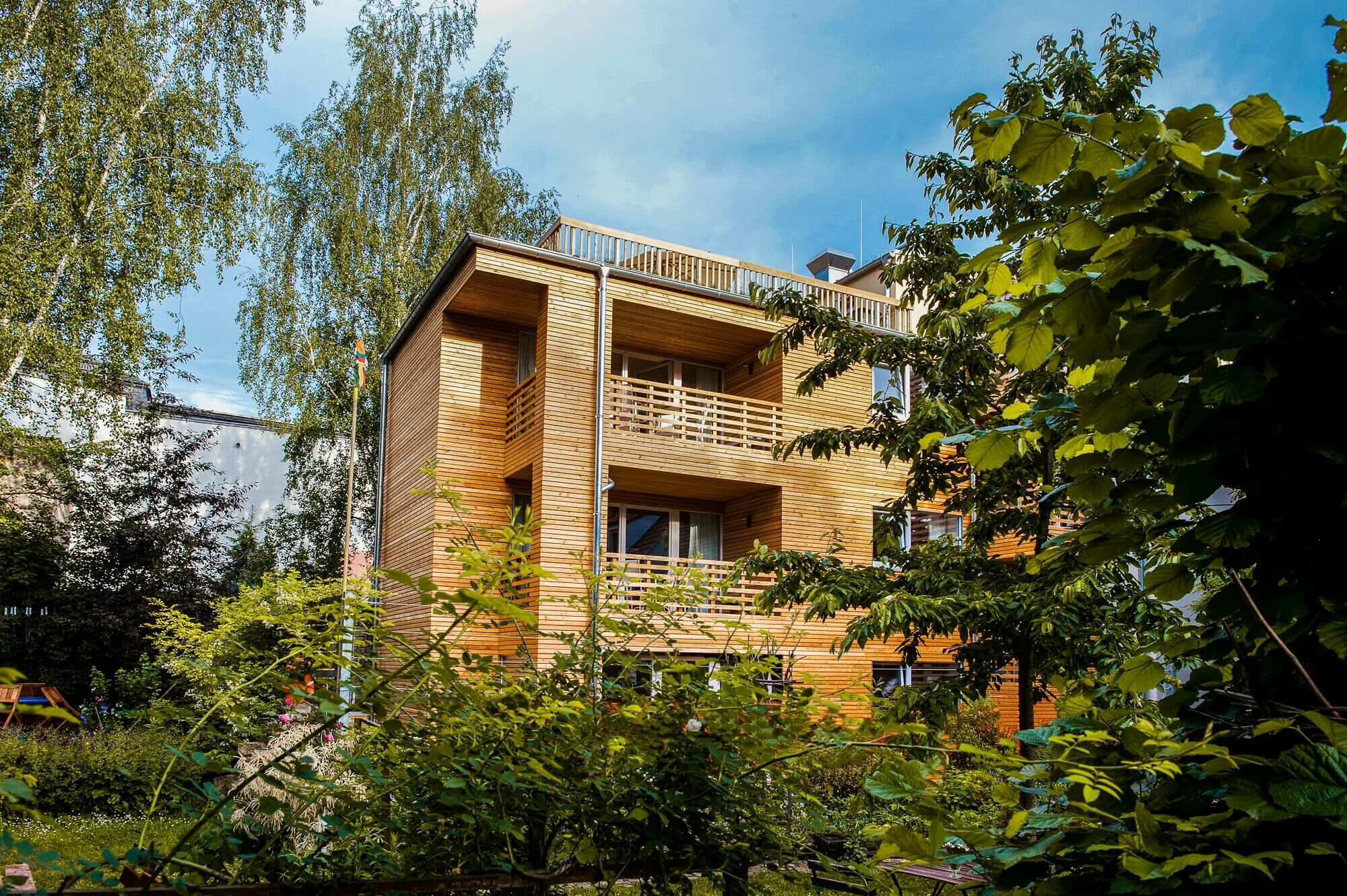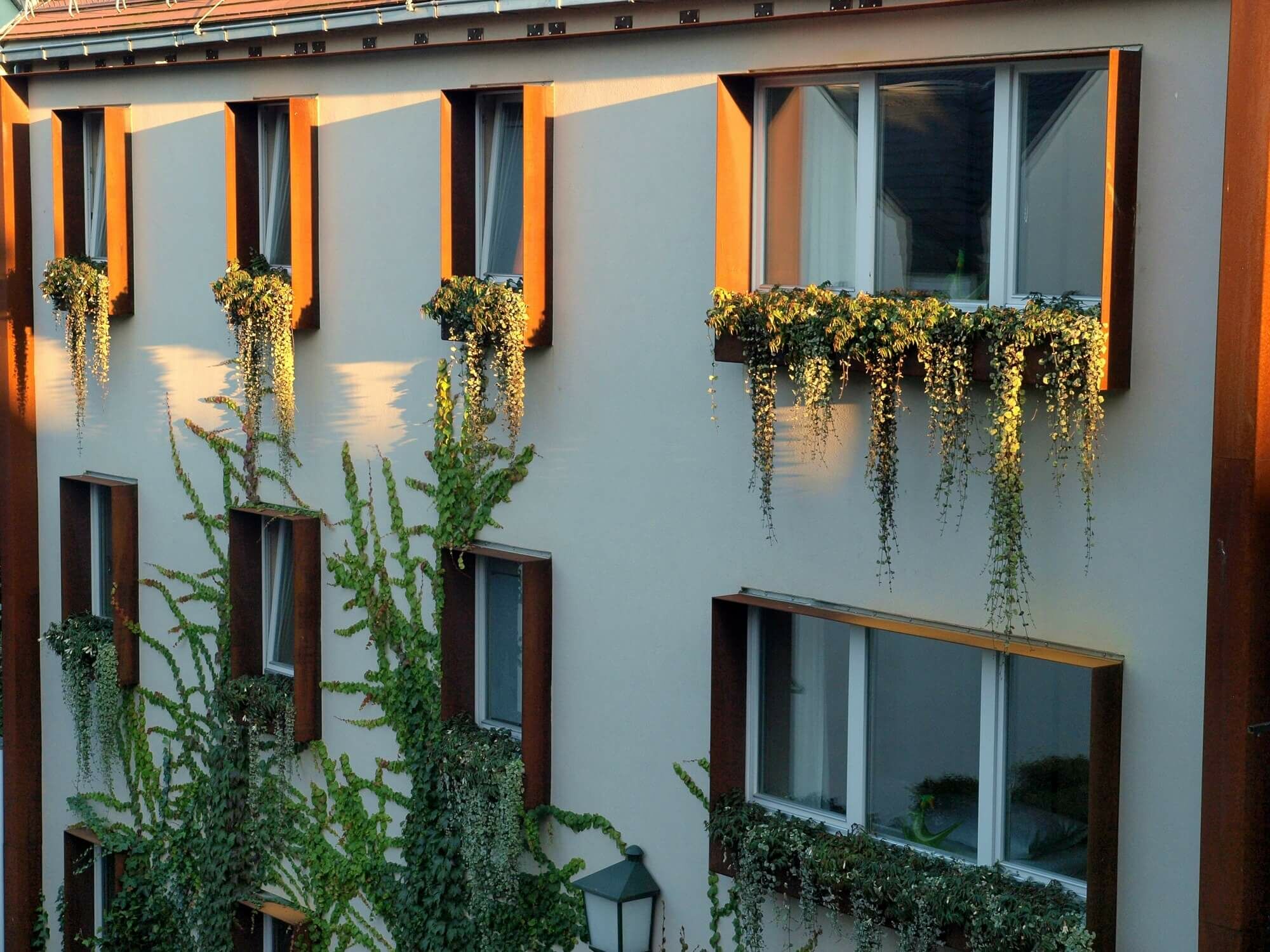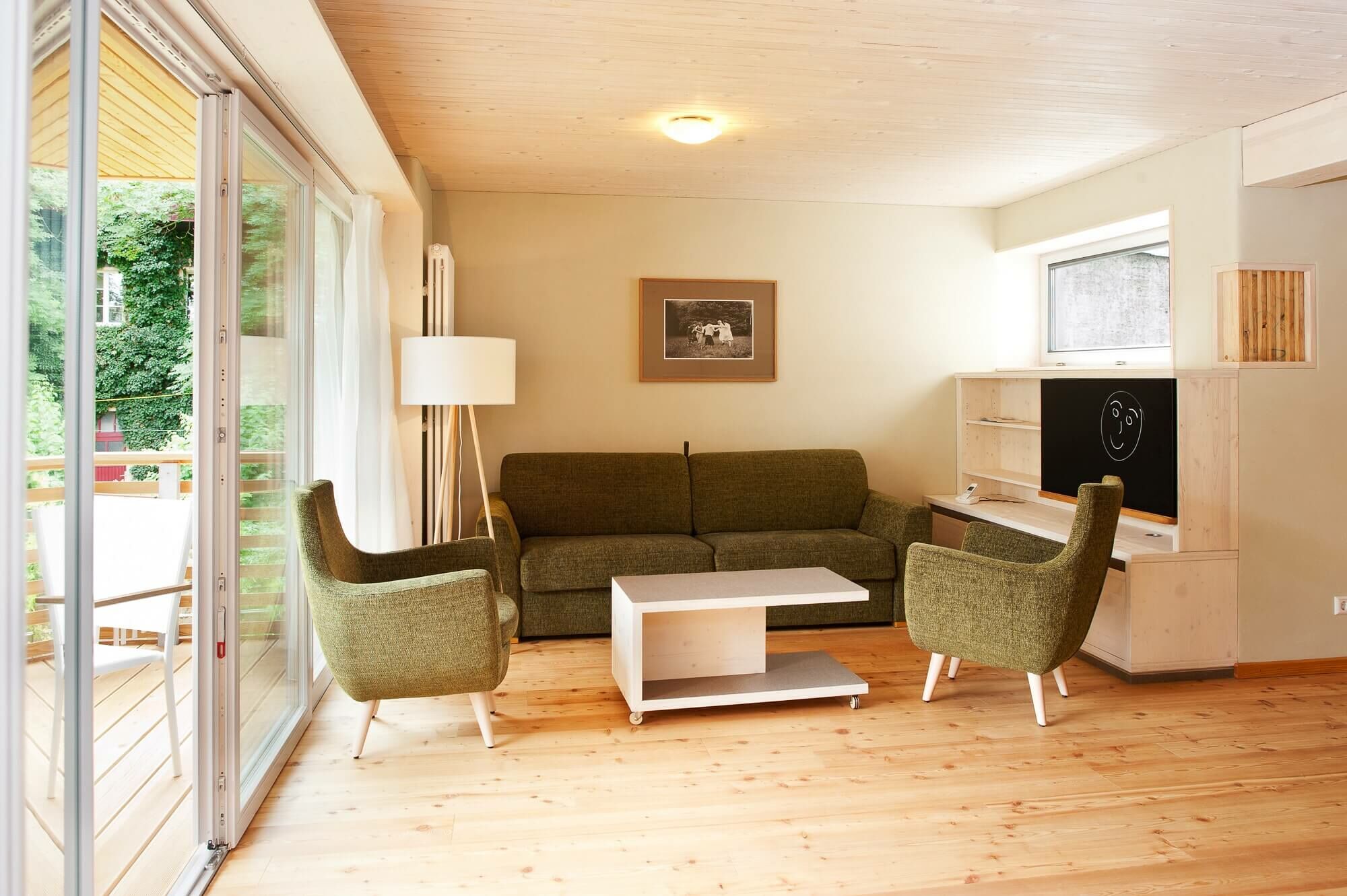 The ecological wooden hotel
with rooms and holiday flats in Weimar's old town directly next to the renowned Goethe's residence.
Welcome to the Family Hotel Weimar!
Everyone, who has children, knows: relaxed children mean a relaxing holiday. That is why our Family Hotel is designed to appeal to all generations: child-friendly, stylish, modern and ecological. There are many play areas in the hotel, such as the drawing boards in the rooms of our 11 holiday flats, which offer space for creativity for the youngest visitors. And for the very smallest we offer baby accessories. Culture, enjoyment and relaxation in the heart of Weimar. We look forward to greeting you!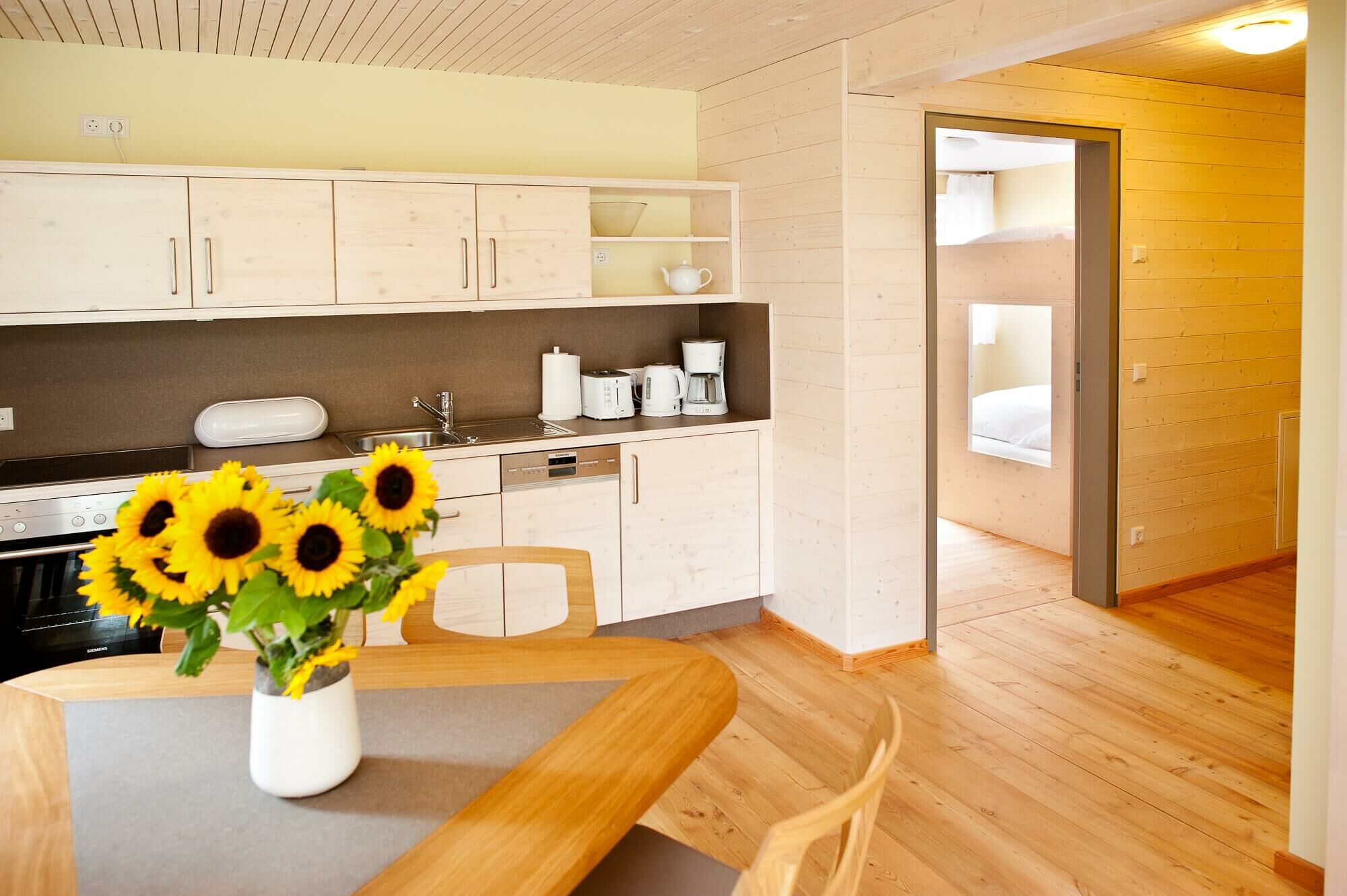 In Weimar's old town…
Holiday flats that are furnished with a passion for detail along with a well-equipped kitchen and balcony. The family hotel has a lift for accessibility. Parking is available in the vicinity and bicycles can be placed under the apple tree in the courtyard.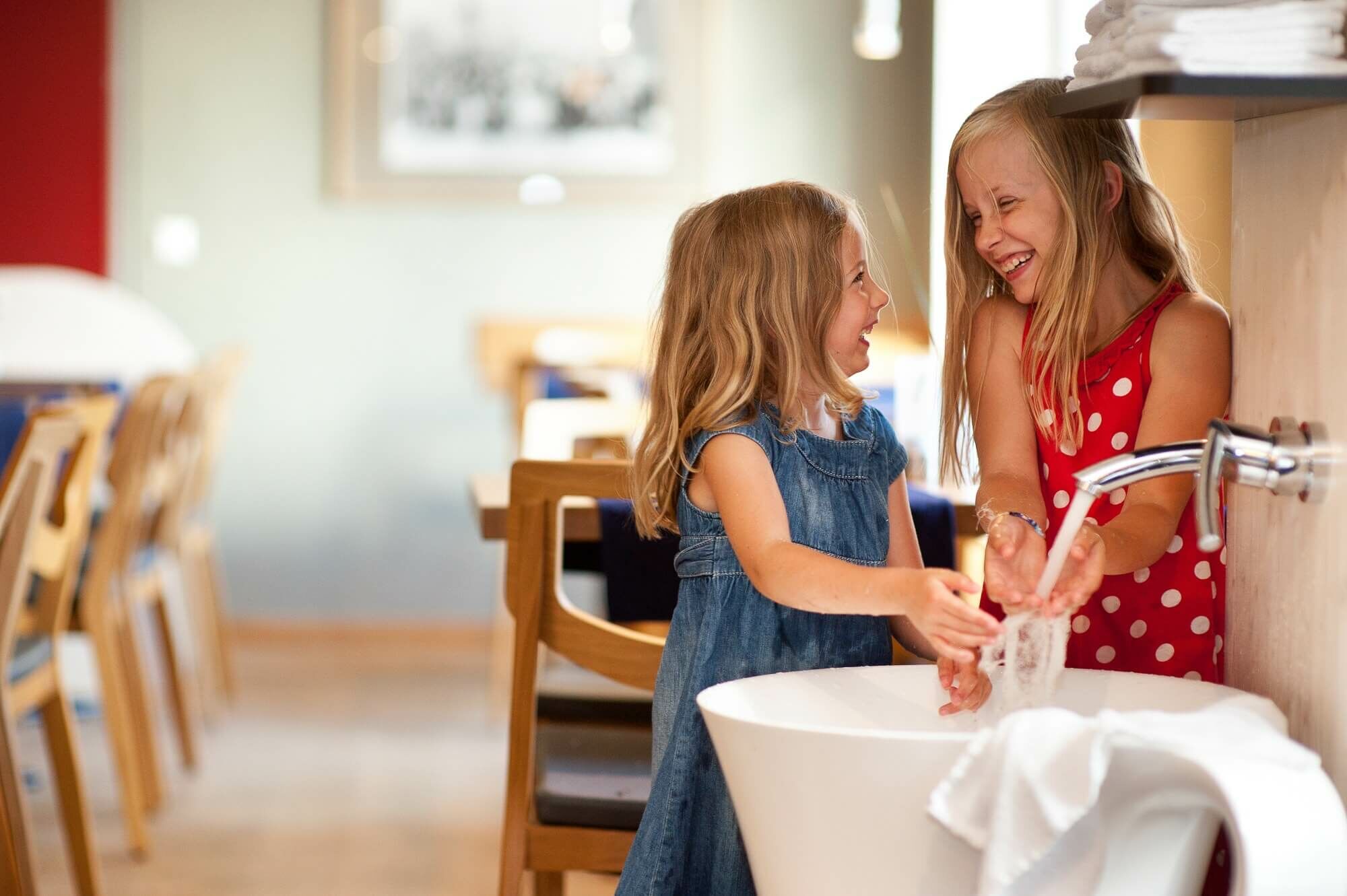 The hotel restaurant Gretchen's
The menu is small, but every dish is created with heart and a passion for good food. Produce from local farms and fisheries is preferred and vegetarian and vegan cuisine are a regular part of the menu at Gretchen's. The Mediterranean and Asian influences are unmistakable.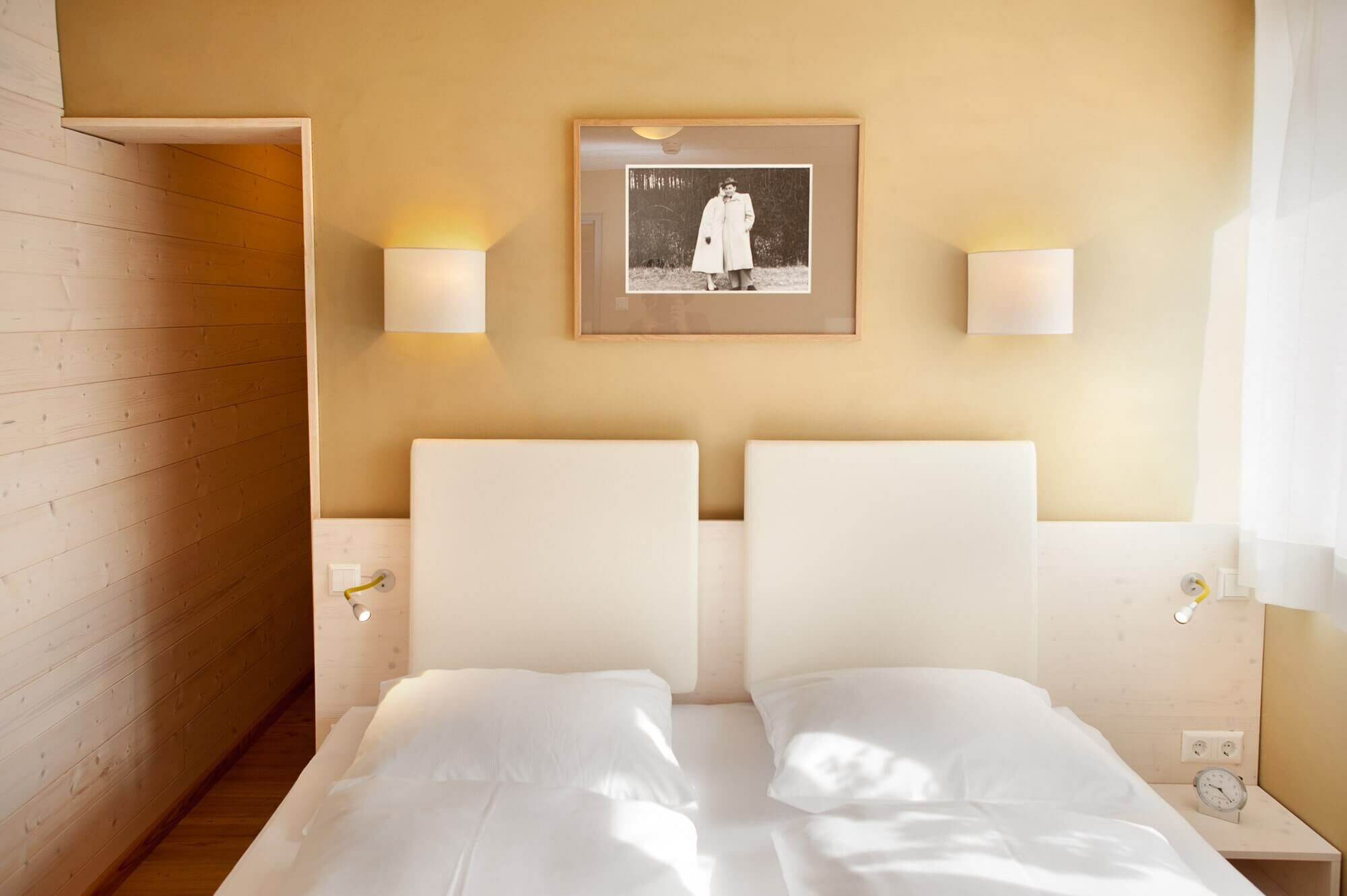 Ecological, stylish, modern
Our "wooden house" combines modern architecture with ecological construction. High-quality building materials with natural surfaces are visible. Clay plaster and wall heating ensure a healthy indoor climate. Oiled larch wood floorboards and massive wooden furniture liven up the bright rooms.